Dec 4, 2021 11:22 AM Central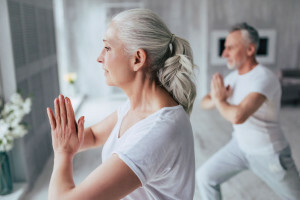 Have you made any resolutions for the new year? Most of us make resolutions to live better. But which goals are best for you? Read on — here are a number of attainable goals that can have a big impact on your overall health and wellness:
Drink more water: Most of us don't drink enough. Drinking more water has so many different benefits. Simply increasing your water intake can help detoxify your body and motivate you to be more conscientious of what else you're ingesting. Did you also know that dehydration can cause you to feel hungry when all you really need is more liquids? It's true. Keep a container of water handy so that you can sip throughout the day. Try adding tasty essential oils to your water to make it more interesting. Lemon, Lime, and Tangerine are all favorites, but don't forget Grapefruit, Lavender, and Peppermint! In fact, try making your own Grapefruit-Mint Spritzer to enjoy a great blend of flavors that may make sweets and sugary drinks a little less appealing.
Select healthier snacks: Replace your favorite unhealthy treats with wholesome alternatives to help you stay on track. These Nuts About Wolfberries Energy Bars and Pumpkin Spice Protein Bars can be made ahead of time for a delicious and satisfying snack anytime you're tempted.
Choose high-quality supplements: If NingXia Red® and Core Supplements™ aren't already part of your daily regimen, try adding them in the coming year to add an infusion of nutrients and essential oils to your day.
Sneak in more exercise: Walk the long way to the bathroom, park farther out in the lot, or take the stairs. A few more steps each day go a long way in the end. Need to catch up with a friend? Go for a walk together! At work, consider having a walking meeting.
Ditch your desk: Forget the phone or email and walk to your coworkers' desks to talk, have walking meetings, pace while you're on the phone, stretch regularly at your desk, and take a short walk for your breaks. It's easy to get your 30 minutes of exercise each day when you break it into 10-minute increments. Have you tried a standing desk? It can be a great way to stop spending the entire day in a chair.
Meditate: Take time each day for quiet reflection and meditation on your goals. Just a few minutes to nurture your soul each day will help give you a greater sense of purpose and well-being.
Track it: The simple act of observing something creates observable changes. So keep track of your food and water intake, your exercise, your meditation, and any other goals you have—you're bound to improve on them!
Go easy on yourself: Even if the scale goes up or you miss your workout, recognizing mistakes and their consequences will help keep you motivated to improve. Likewise, your positive results will help you keep up the great work.
Small changes can make a big difference in physical, mental, and emotional health. What are some changes you're making for a better you this year?